Fair and Just Representation On Your Behalf
As a business owner, we know you'd like to avoid litigation as much as possible. It's stressful and can feel like a huge waste of time and money. We get that. As a small business ourselves, we don't want you wasting your time, money, and energy fighting your lawsuits either. At Law++, we take a person focused approach to litigation. This includes regular informative updates.
Though we can't promise results, we can promise that we will do our best no matter what the case. Even more importantly, we'll keep you informed.
Our approach has always been to put our best case forward from the very start. If we start on solid footing, we have a stronger case throughout. Because of this approach, our clients tend to see more cost up front that with firms that would rather wait to make their case. We tell you this because we think our strategy is best, but don't want you to come into the relationship expecting anything else.
We've said it repeatedly throughout, but communication is the most important thing to us. Litigation doesn't always move quickly, but when we have updates, we're quick to let you know about them.
Types of Cases Handled
Breach of Contract
Breach of License
Partnership Disputes
Collection of a Business Debt
Copyright Infringement
Trademark Infringement
Contact Us For A Consultation
Recent Related Blogs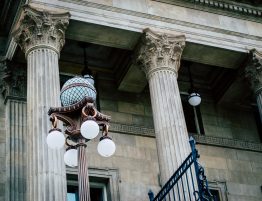 
When a client does not pay you, you have a few options. However, often times,…