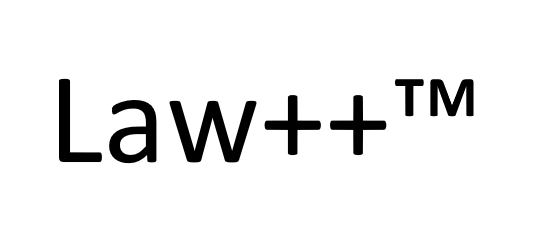 In Part 1 of this series (Trademarks – Part 1), we introduced trademarks and how they work, in general. In Part 2, we're going to discuss the registration process.
So if you're already in business and profiting from your name and mark, then why register? Because registration creates a presumption that you were the first to use the mark in commerce, since you undertook the effort to register through either your state entity or the USPTO.
Trademarks Application Process
The application process for a trademark asks you to present lots of information about your mark. The application process also gives others the opportunity to object to your mark, in case you are potentially infringing or causing a likelihood of confusion for an existing mark.
In North Carolina, the governing entity for trademarks and service marks is the North Carolina Secretary of State. On their website you can find a very useful guide to registering trademarks in North Carolina, called the Trademark Booklet. The Secretary of States' trademark office has a handy guide for business owners for trademarking.
The USPTO also has some great public resources available to any potential applicant. Most of their instructional information can be found here as videos. They also have a booklet if you'd prefer to read the information instead of watching videos. It is on the same page.
The filing fees for a North Carolina trademark and a USPTO registered trademark vary. As you might expect, the fees for registering a trademark with the North Carolina Secretary of State are less than the fees for registering with the USPTO. The major difference in the registration is geographic scope. If you register in North Carolina, your trademark covers only in the State of North Carolina. By filing with the USPTO, however, you are extending the protection of your trademark to the federal level.
USPTO Process
So if you decide to file, what can you expect? Well, you shouldn't expect to register your mark right away. The USPTO website currently estimates that new applications won't receive an initial review until 3 months after applying. Even after the attorney reviews your application, you may not be looking at registration any time soon.
Sometimes, the reviewing attorney will issue an office action. This is basically a letter requesting further information or changes to the application. Reviewing attorneys issue these actions to address some sort of problem with the application. They vary from simple mistakes up to conflicts with existing marks. No matter what they cover, they must be addressed timely.
If you survive the office action, or don't receive one, you'll move toward registration. There are two basic types of trademark registration with the USPTO – 1(a) or 1(b). A 1(a) trademark application is for a mark that is currently being used by the filing entity. A 1(b) application is also called "intent to use" because you are currently not using the mark in commerce. You must still have a bona fide intent to use it in the very near future.
Next Steps
After your 1(a) application passes inspection, the USPTO will publish your mark in the "Official Gazette". The USPTO produces the Gazette weekly. This gives other parties the opportunity to file an opposition to your mark, if they believe that it either infringes or damages them in some way. The Trademark Trial and Appeal Board reviews any opposition. However, the USPTO will likely register your mark if no opposition is filed in the 1(a)!
If, however, you've filed as a 1(b), you have one further step. You'll need to file a Statement of Use at some point and convert your Intent to Use application to a 1(a), by showing that you're now using the mark in commerce. You'll see your mark registered once the Statement of Use is timely filed, and all issues resolved.
Trademark registration is not a simple process. If you have questions about a potential trademark, seek the advice of an experienced attorney.
For more information, please contact us at info@lawplusplus.com or call (919) 912-9640.